This is a presentation for an engagement marketing campaign to be held by Galeão and Copa Airlines. The participant that tells the best story involving air travel wins a ticket to a place of his/her choosing. "Viaje nesta história" invites the participants to let their imagination fly with their story.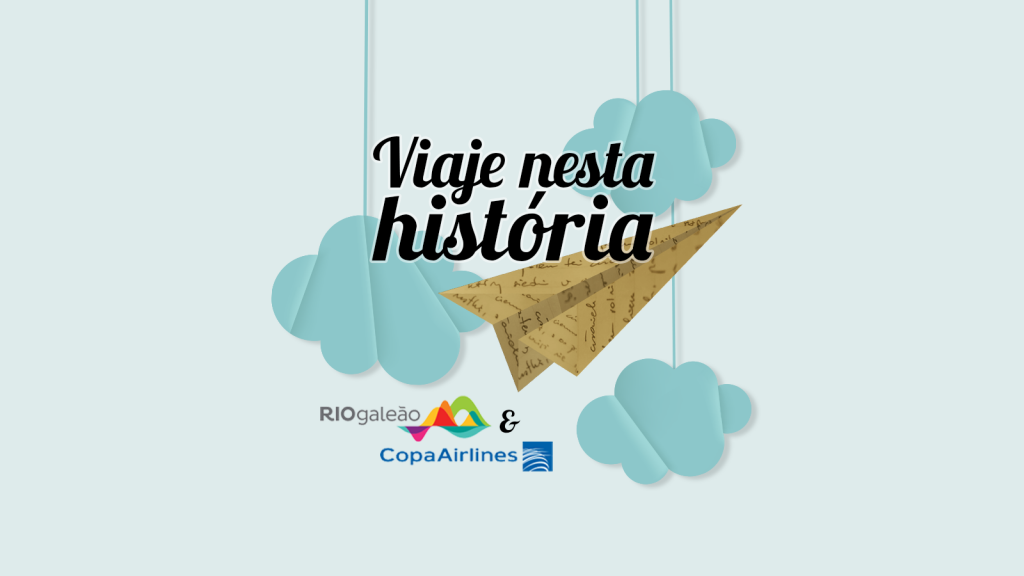 ---
Concept presentation
The construction of the concept with storytelling techniques to talk to the correspondent in an emotional level.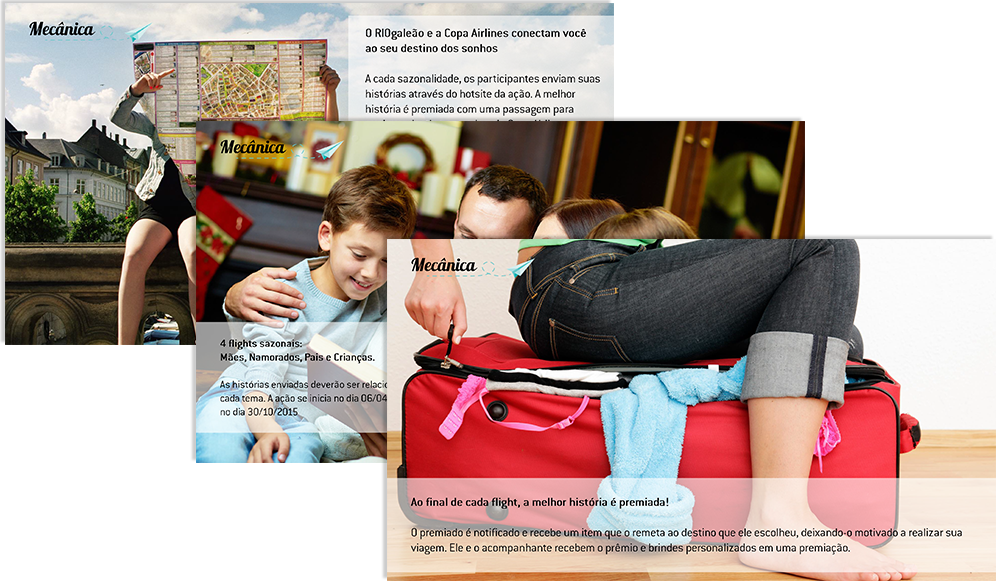 ---
Explaining the idea
Going into detail, to explain how the idea works, the layout is simpler, with custom illustrations showing how it works and what's necessary to accomplish it.